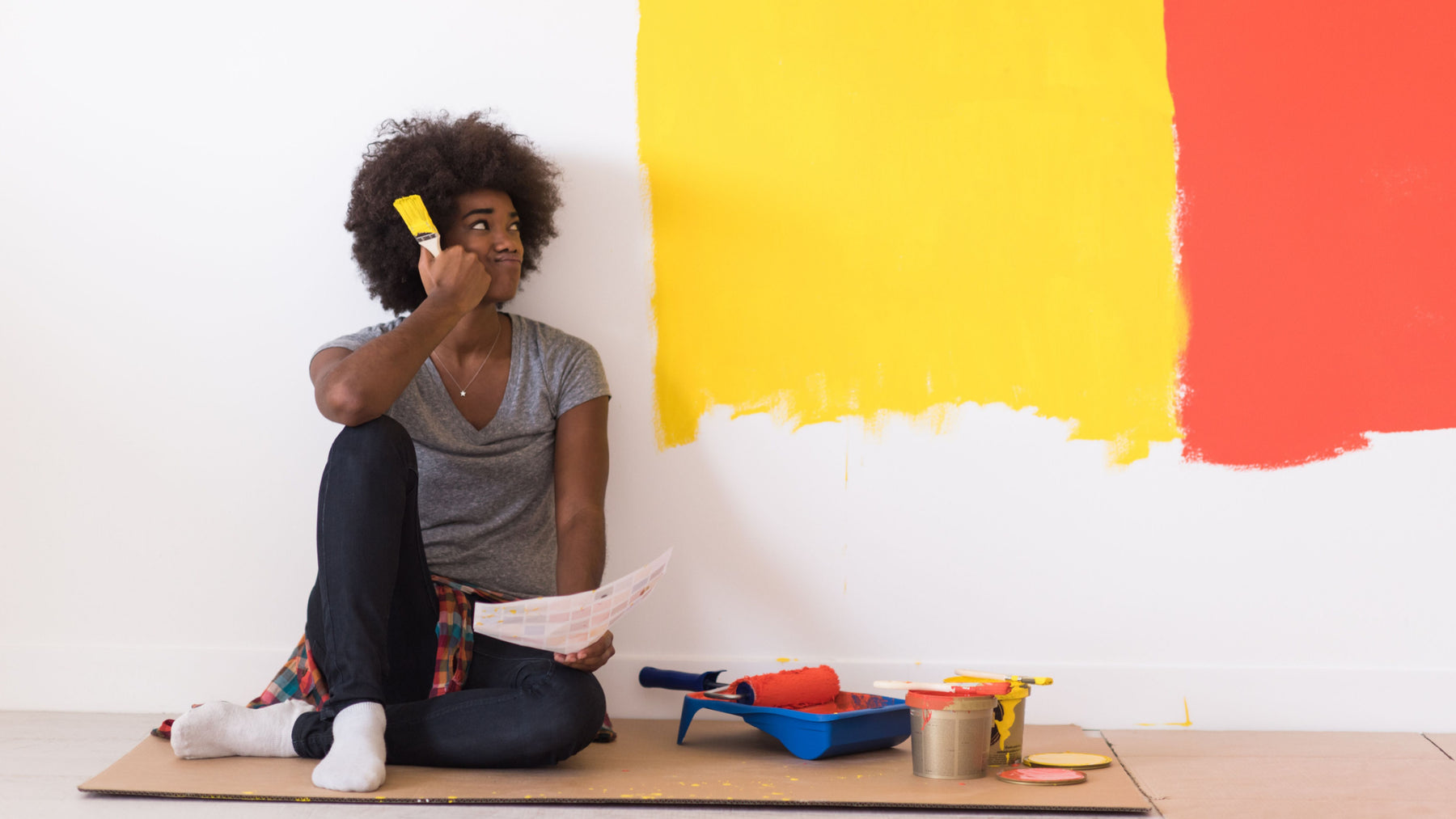 5 Painting Tips and Tricks
Do you want to revamp a living space that aligns with your personality? A fresh coat of paint is truly a game-changer that can breathe life into your home and offer it a refreshed look. However, mastering the art of painting requires craftsmanship that helps you to achieve a flawless finish. In this blog, we'll explore five indispensable painting tips and tricks to foster vibrancy in your space and leave a lasting impression of elegance. So, let's dive into the world of hues and brushes and create stunning personal space.
Top Painting Tips and Tricks
High-quality paint execution can also increase the value of your home. According to the HomeGain report, interior paint can give an ROI of 107%. 
Discover how to paint like a pro by following the professional painting tips and tricks discussed in the section below to enjoy such a high ROI:
Preparation is Key
Before getting into the world of colors, invest time in meticulous preparation. Start by cleaning and repairing the surfaces you plan to paint. You need to patch up any imperfections, sand rough spots, and wash away dirt and grease. A smooth canvas ensures that your paint adheres properly and results in a polished appearance.
The Right Tools for the Job
Quality tools make a significant difference in the outcome of your painting project. Go for high-quality brushes, rollers, primers, and painter's tape. Choose the appropriate brush size for different areas. For instance, select small brushes for intricate details and larger ones for broader strokes. Using the right tools not only makes the job convenient but also contributes to a professional-looking finish.
Choose the Right Paint
One of the significant painting tips and tricks is choosing the right colors for your space. The sheer variety of paint options can be overwhelming. So, before deciding on the paint type, consider factors such as the room's purpose, lighting, and the existing color scheme.
You can opt for oil-based or water paints as per your preference. But keep in mind that oil paints are more suitable for high-traffic areas like baseboards. In contrast, the water-based paints give a glossy finish and are easier to clean. Therefore, get your hands on high-quality hues that offer good coverage and durability.
Use the Right Painting Techniques
Investing in high-quality tools and tactics is among the specialized painting tips and tricks for a professional outcome. Whether you're a DIY enthusiast or a seasoned artist, mastering the right painting tips and tricks is crucial. So, consider these painting hacks to make the process more efficient
Always ensure that the paint is diluted well before its application.
To begin with, a quality primer is essential to create a smooth base for your paint. Use long, even strokes for perfect coverage and to avoid visible brush marks.
Applying paint in the right orientation is one of the crucial interior painting tips for a pristine look. If you're using a roller, work in a "W" or "M" pattern for a smooth and even finish.
Be mindful of the drying time between coats, and consider using a paint extender to alleviate lap marks.
When painting walls, employ a top-to-bottom approach for a more polished finish.
Prevent your roller from drying out completely, so reload it often to keep it at least half-loaded.
Apply the Finish
You can't achieve your desired look without the coat of paint finish. So, the final step is to make your painting project fascinating by deploying a paint conditioner. You can go for a matte or satin feel as per your preferences. For a matte look, you need two or three coats in a row, but it can be increased depending on wall size and other factors. Likewise, if you want to add a sheen to your wall, go for a satin finish.
Conclusion
In short, these painting tips and tricks act as a roadmap to ameliorate your space painting project. From meticulous preparation to final execution, each step contributes to a visually appealing outcome. If you are looking for high-quality paints, connect with Greenwood Plaza. We are a leading provider of a variety of décor tools, paints, and other home improvement accessories. So, if you have a yen to upgrade the color of your walls, get your hands on our versatile range of paints. Why wait, then? Order now!