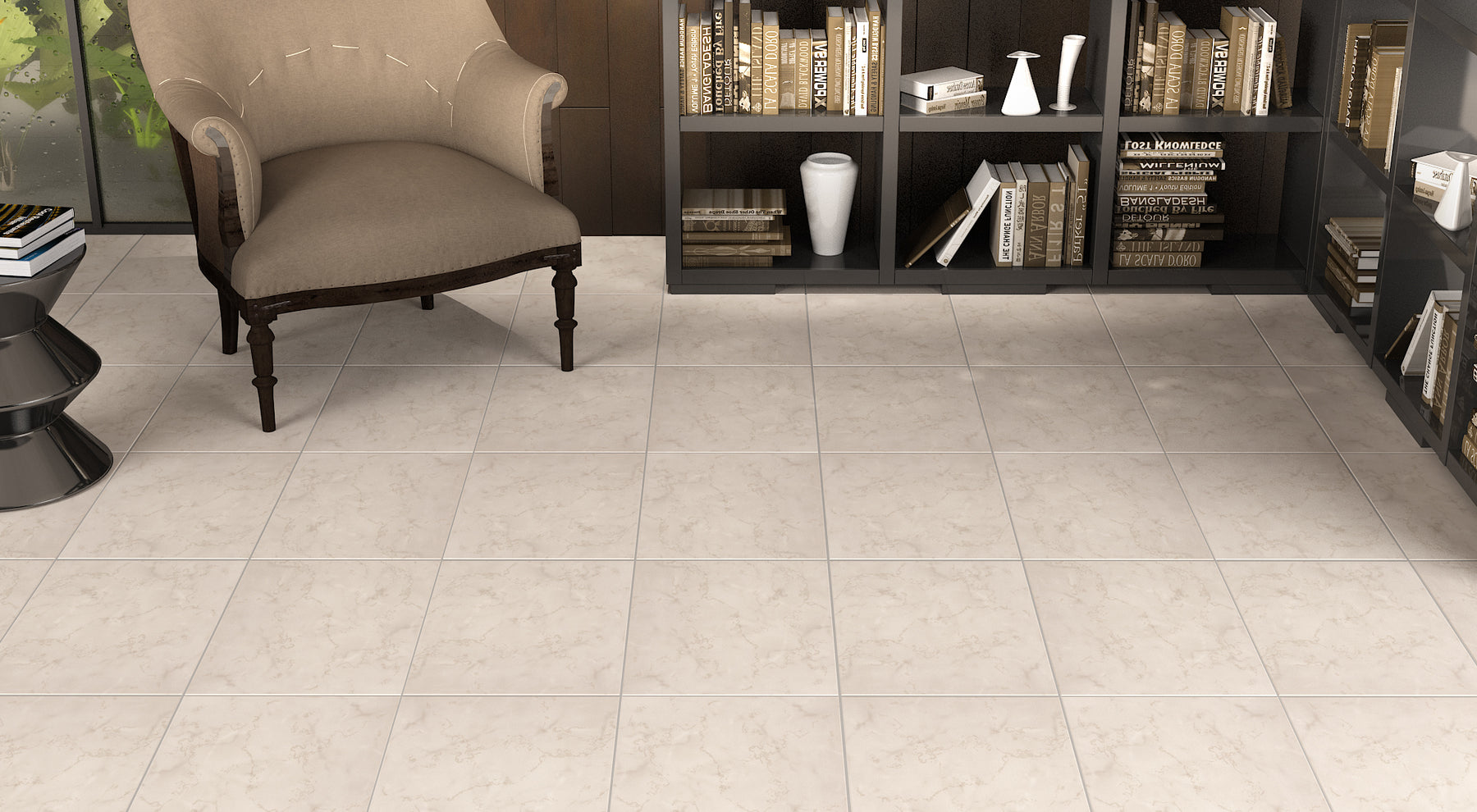 How to Choose the Right Size Tile
Choosing the right size of a tile is crucial as it can make or break the results of your home improvement or remodelling project. The wrong choice of tile size can ruin the whole functionality, ambience and aesthetic of your required place. 
That's why, in this guide, we're going to discuss how to choose the right tile size for your home and how different sizes can have different impacts.
Assess the Size of Your Space
Before asking yourself, "What tile size should I use?" it's important to measure the size of the wall or floor you are considering for tile installation using a measuring tape. If the space is large, you should go for larger tiles because small ones will make the room look cluttered.
For a small apartment or room, small or medium tiles are generally the better way to go because large ones can be overwhelming for the layout. 
Budget Analysis for the Size of a Tile
After you're done measuring the size of the wall or floor you want to cover with tiles, it's a good idea to get an estimated price for each tile size. Besides the initial per-square-foot cost of a tile, it's also important to know the installation, maintenance and repair costs for each size. 
Large tiles generally cost more upfront. However, they require less maintenance than small ones in the long run. 
Consider the Aesthetic You Want
Believe it or not, the aesthetics of the room are also important when choosing the size of a tile. With large floor and wall tiles, you can achieve a more seamless surface, which gives off a more modern and classy look. Plus, you can get designs that mimic marble or wood, which look great on kitchen countertops.
Small tiles, on the other hand, should be used if you want a more creative design and want to mix and match to add more character to the room.
Consider Grout Lines
The size of a tile has a big impact on the number of grout lines, i.e. the gap between two tiles. These lines are impossible to completely avoid because they are essential to leave room for dilation caused by changing temperatures.
Cleaning grout lines is more frequently required with small tiles because they are more in number. Larger tiles offer a more seamless finish and require lesser maintenance and cleaning.
Think Practically
When choosing the size of a tile, you also have to be practical about the required place. For example, the best size tile for shower floor would be small or medium because they offer better traction. For the kitchen, it's always better to opt for a medium or large tile size because that's where the grout is most susceptible to dirt.
If you're choosing the size of a floor tile for outdoor spaces, larger ones fare better because they are more durable.
Conclusion
Choosing the right size of a tile isn't a decision you can make on a whim; it requires a deep understanding of the space. You should consider the look you're going for, your budget, grout lines and how the activities being done in the room will affect the tiles in the long run.
Also, make sure you choose tiles that last long and don't look dull when installed. For that, Greenwood Plaza is here to provide you with high-quality, reliable, and cost-effective tiles. We have various tile designs in different materials and sizes for every kind of room.
Get in touch with us and perfect your home appearance!