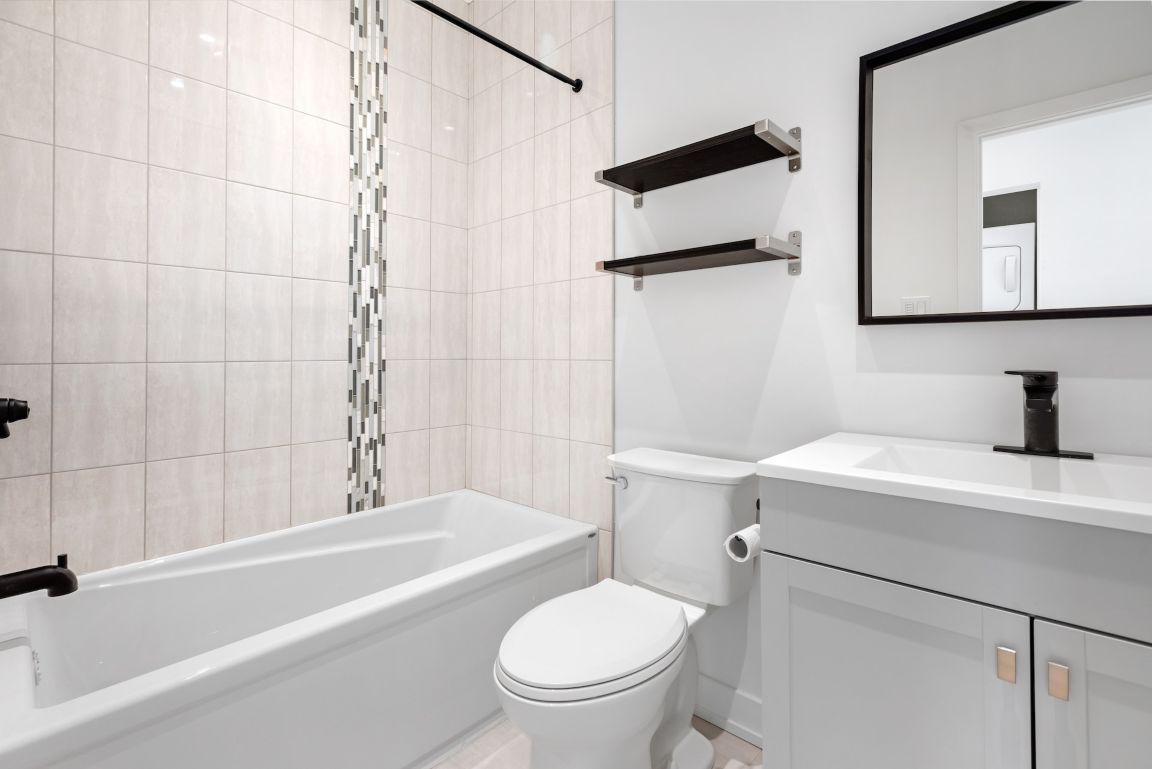 Ideas For How To Remodel A Small Bathroom
Whether you are seasoned in home renovations or a complete beginner, learning how to remodel a small bathroom can feel like a huge task. It may be tempting to call a local contractor to complete your remodeling project, but the cost may outweigh the benefits if the space is small and you're able to do the work yourself. 
Benefits of DIY Remodeling
When you tackle a remodeling project on your own, you have the opportunity to learn new life skills. If something breaks years down the road or you decide to upgrade another area of your home, you'll already know what you're doing and have the confidence to tackle it.
There's also a financial benefit. A DIY project can be completed in small stages so you can pay for the project over time. You also don't need to pay anyone any labor costs. You just need to worry about the cost of tools and materials.
Bathroom DIY Anyone Can Tackle
A lot of people take the plunge of renovating their own bathrooms, and while it can be intimidating at first, it is often a rewarding experience both personally and financially. To put your mind at ease and help you become comfortable with the process, this article will discuss several tips for how to remodel a small bathroom without needing to call in reinforcements.
1. Make The Most Efficient Use Of Space
One of the easiest ways to upgrade your bathroom is to organize it. The main goal is to make your bathroom feel larger by maximizing the use of space. There are some things you have to include. For example, even a half-bath is going to need a toilet. But you might be able to remove extra cabinets in favor of a pedestal basin or sink if it's just a half-bath. 
For full baths that need a little more storage, if your vanity has drawers, use them instead of letting miscellaneous items like makeup or personal toiletries clutter the countertops.
2. Upgrade Your Bath
Revamping your shower and bath area is a budget-friendly DIY bathroom renovation idea. Getting rid of your shower curtain and installing a shower door can transform the space and present a clean, modern look. A shower door also cuts down on mold and other bacteria. To make your bathtub as good as new, replace the old caulk and reseal it.
3. Install Bathroom Flooring
When it comes to remodeling, the flooring is an essential upgrade that freshens up a room but can also increase the property value of a home. There are plenty of budget options for how to remodel a small bathroom's flooring, but it's important to remember this is an area that will likely get wet often. Ceramic or porcelain floor tiles are the best solution because they dry quickly, are durable, and can be cleaned quickly.
4. Embrace Minimalist Art
Even a bathroom needs some decor! Mirrors are a great start, and the right mirror can even make a small room look larger than it really is.
Wallpaper is a quick and easy alternative to paint. It is also very cost-effective. There are various styles and textures of wallpaper to suit different tastes in decor. Wallpaper is a great artistic minimalist touch to remodel your bathroom, even if you choose to only use it on one wall and paint the rest. You can also add mosaics or tile borders.
Since bathrooms can become very humid, it is not wise to add paintings or posters to the walls as they can get damaged by steam. Plants or art pieces made of stone, metal, or other durable materials are a much better choice when it comes to DIY bathroom renovation ideas.
There are various options on how to remodel a small bathroom. Creating a plan and budget are great ways to tackle this endeavor. Knowing what areas deserve more and less of your budget will help you in creating your dream bathroom that you can be proud of. Small changes can make a huge difference when it comes to home renovation projects. With patience, dexterity, creativity, and perseverance, your bathroom renovation will be a breeze and can open the door to future home remodeling projects.