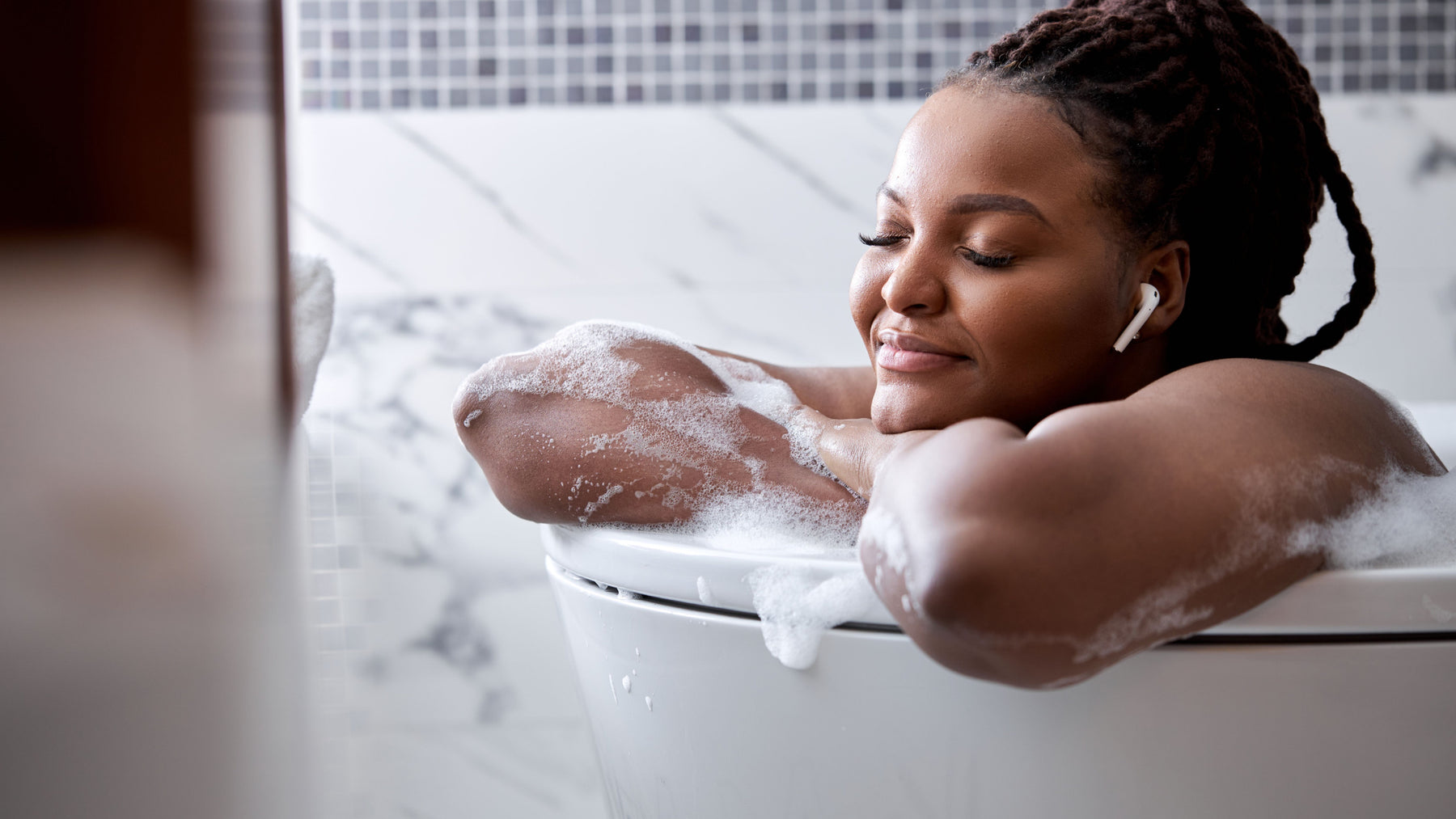 5 Benefits of a Whirlpool Bath
A whirlpool bath is also known as a spa bath or a Jacuzzi. It is a trendy addition to modern bathrooms, offering a luxurious and unique experience. But do you know exactly what a whirlpool bath is? The whirlpool bath is a self-contained tub in which 6 to 8 whirlpool jets are fitted at the bath side shell. The jets are then operated by a control placed on the deck of the whirlpool bath. There are multiple benefits of a whirlpool bath that can help you decide whether it is worth the hassle or not. But let's first talk about how a whirlpool bath works.
How Does the Whirlpool Bath Work
It is operated by combining principles of air jets and hydrotherapy. The whirlpool bath uses vacuum technology to get pressurized warm water streams. The jets are placed around the tub and can be adjusted for direction and intensity. This option provides a cool and calm hydrotherapy massage. It is equipped with integrated handles and a slip-resistant surface to ensure safety. 
Benefits of a Whirlpool Bath
You must be wondering, are whirlpool baths worth it? There are a lot of benefits of a whirlpool bath. Let's dive into them;
1.     Improves Skin Health and detoxifies
The warm water of a whirlpool bath opens the pores of your skin, absorbing all toxins of the body. This natural process of detoxification increases blood circulation and brightens skin. The built jets provide bubbling effects, providing a massage for veins and capillaries. 
2.               Enhances Mental Wellbeing 
There is no doubt shower incubators are considered to be a quick solution for baths. On the other hand, soaking yourself in a whirlpool bath is a powerful stress mitigator. The warm water relaxes the body, promoting a sense of calmness and tranquility. This is highly recommended for individuals dealing with a stressed or busy lifestyle. 
3.               Beats Insomnia
Every one in four people in America faces severe insomnia. To tackle this, a warm bath before bedtime beats insomnia, promoting better sleep quality. The muscle relaxes, stress reduces, and you get a restful sleep the whole night. This leads to improved health and rejuvenating sleep, giving you an ideal environment.
4.               Increases Flexibility
Experiencing stiff muscles is quite common, especially if you are employed full-time or do a lot of work. Sitting in the same position for long hours affects your flexibility. To overcome this, a hot whirlpool bath can help to relax muscles and improve flexibility. The warm bubbles increase the extensibility of connective tissues, allowing them to function freely. 
5.               Advance Technology
Modern technology has quadrupled the benefits of a whirlpool bath. The water drains out easily, leaving no bad odor and water drainage issues. The advancements have also resolved the noise issues. Today's whirlpool baths are quiet, and do not interrupt while you try to unwind. 
Conclusion
Beyond the simple experience of relaxation, whirlpool baths offer a myriad of benefits. These perks promote mental health and soothe sore muscles. A whirlpool bath is surely a valuable addition to your bathroom. It is highly recommended for individuals seeking spa-like services at home. 
If you're looking for a luxury whirlpool bath experience, Greenwood Plaza is here for you. We have a huge collection of bathroom essentials and items to meet your comfort and decor needs. 
Contact us to level up your decor game!