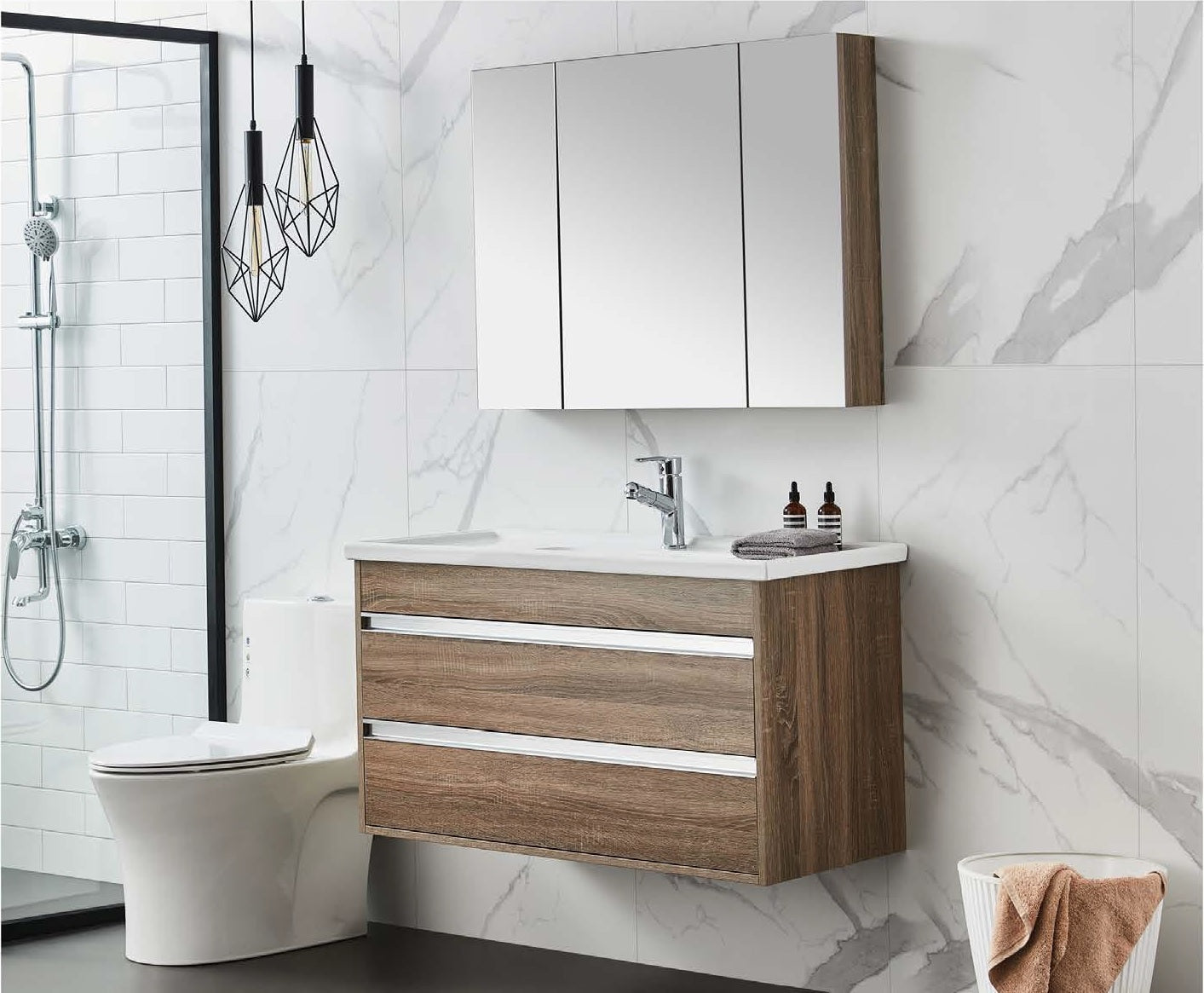 How to Choose a Bathroom Vanity
Usually, a bathroom is a small space in the room, and you want to utilize most of it. Here, bathroom vanity plays a significant role as it serves as an effective storage solution. It increases the aesthetics of the bathroom. Along with that, it complements the overall style, minimizing space constraints. In this guide, we will take you to the step-by-step solution on how to choose a bathroom vanity. 
How to Choose a Bathroom Vanity
Choosing a bathroom vanity is a crucial part of renovating and designing your bathroom. Here are the factors to consider while buying a bathroom vanity. 
1.     Measure the Available Space
Accurate measurements are the key to finding perfectly fit vanities. Always keep width, depth, and height in consideration of the installation area. Most of the vanities are between 24 inches and 60 inches wide, but other options are available, too, especially if you are looking for custom-made vanities. At the same time, the height and depth of the bathroom vanities are usually 36" and 24", respectively. 
2.               Choosing the Color
Bathroom vanity color is a very crucial decision to make. Color choices reflect our style and set the mood. While choosing a bathroom vanity, always think about how it will match the overall look of your washroom, especially the wall tiles and basin. Dark, rustic brown, high glossy white, and off-white colors are the most demanding colors in bathroom vanity. Among them, white is the most popular color as it is basic, clean, classy, and versatile. 
3.               Pick your Type
Vanities are available in a plethora of sizes. Due to this reason, how to choose a bathroom vanity becomes a mystery. There is no specific standard for vanity sizes, but it varies within the types. There are 3 types of vanities you can choose from, i.e. 
Single Bathroom Vanity
Double Bathroom Vanity 
Floating Bathroom Vanity
Single Bathroom Vanity
The most common size of vanities
Ideal for small/children's bathrooms
Holds single sink
Typically 24 to 60 inches wide
Double Bathroom Vanity
Holds two sinks
Referred as 'His & Her Sinks'
Ideal for more than 60" of space
Typically 48 to 72 inches wide
Floating Bathroom Vanity
A popular choice for modern bathrooms
Mounted to the wall - free up floor space
Great for small bathrooms
Ideal for bathrooms that need to be ADA-accessible for wheelchairs
Checklist for buying a bathroom vanity
Some sellers' websites show you a finished look, but everything pictured is not part of the package. Sinks are most of the time included, but not always. So here is a list of must-haves while buying a bathroom vanity:
Pop up drain
Lighting 
Mirrors
Backsplash
Pro tip: Get the vanity with a countertop, making sure it is pre-drilled with one or three holes to find the right type of faucet.
Conclusion
The bathroom vanity adds extra elegance, providing space to store goods. While buying a bathroom vanity, always look for doors, drawers, and open shelving. It opens up space; your belongings can be stored easily without occupying the area of the basin. 
After knowing how to choose a bathroom vanity, If you're looking for high-quality ones of your desired shape and style, Greenwood Plaza is here for you. 
We have a
vast collection of reliable vanities
to complement the overall appearance of your bathroom. Connect with us and get your desired vanity delivered to your doorstep.